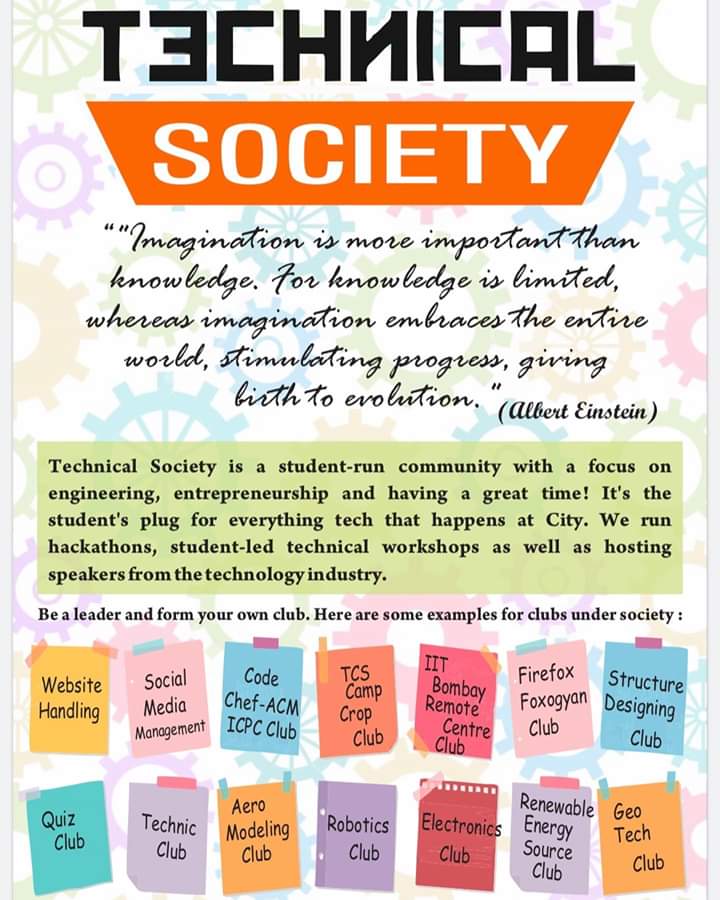 TECHNICAL SOCIETY
Technical Society is a student-run community with a focus on engineering, entrepreneurship and having a great time! It's the student's plug for everything tech that happens at City. We run hackathons, student-led technical workshops as  well as hosting speakers from the technology industry.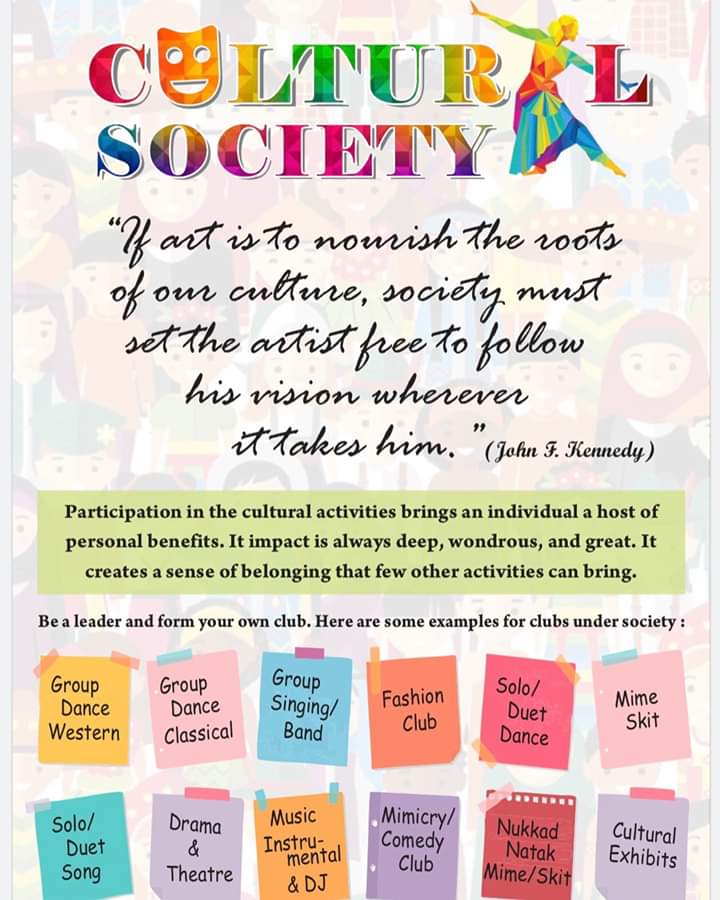 CULTURAL SOCIETY
Participation in the cultural activities brings an individual a host of personal benefits. It impact is always deep, wondrous, and great. It creates a sense of belonging that few other activities can bring.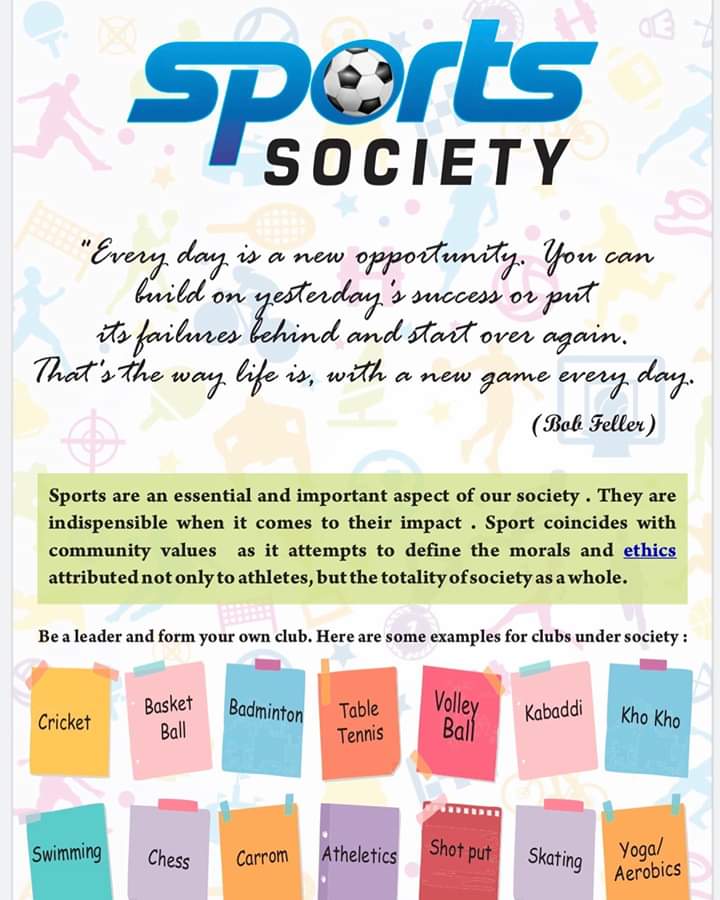 SPORT SOCIETY
Sports are an essential and important aspect of our society . They are indispensible when it comes to their impact . Sport coincides with community values as it attempts to define the morals and ethics attributed not only to athletes, but the totality of society as a whole.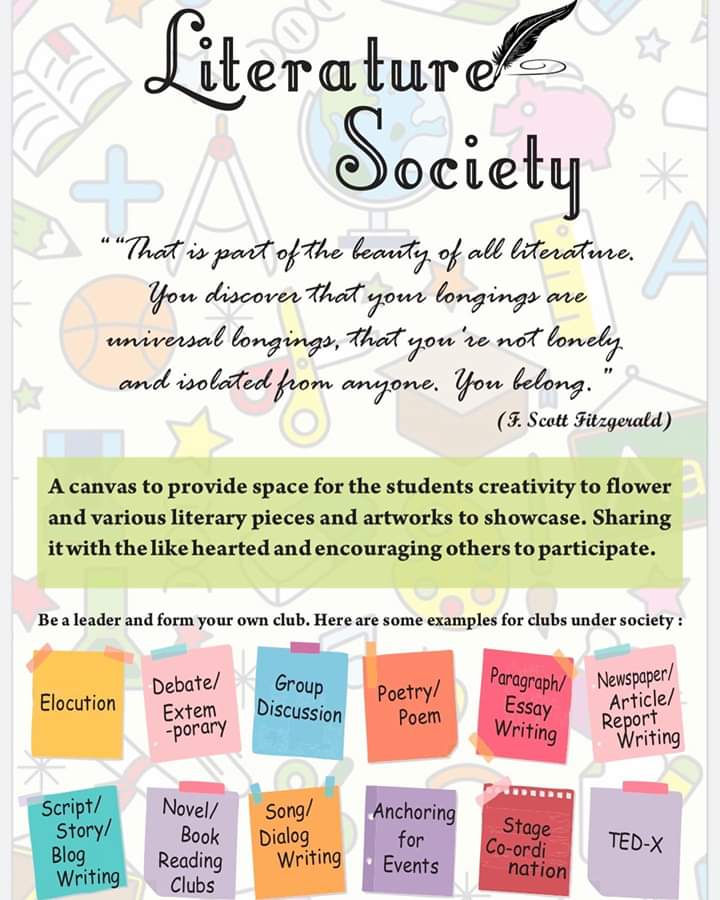 LITERATURE SOCIETY
A canvas to provide space for the students creativity to flower and various literary pieces and artworks to showcase. Sharing it with the like hearted and encouraging others to participate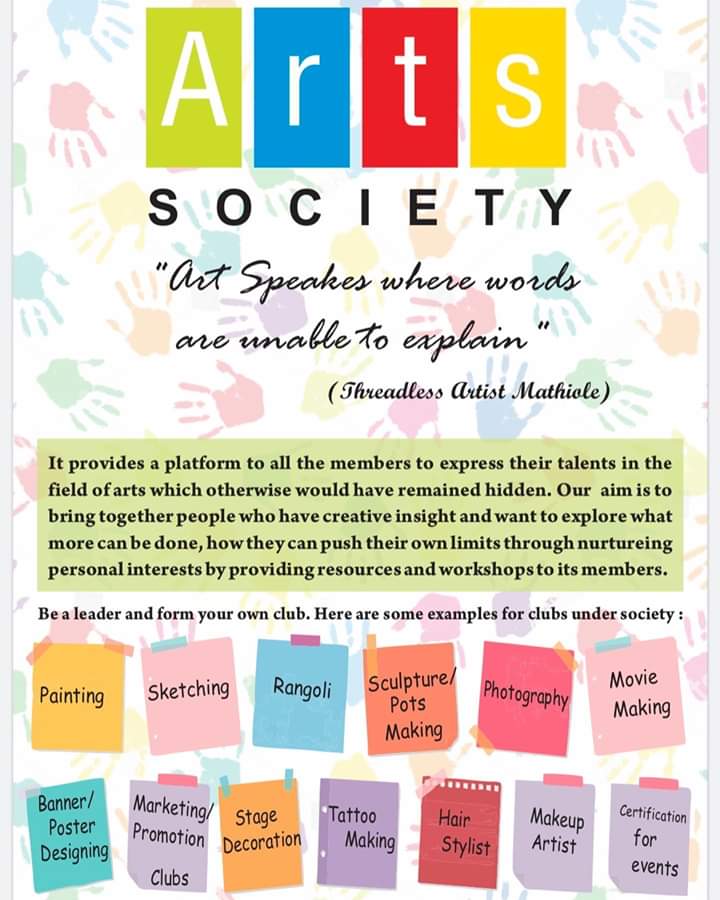 ART SOCIETY
It provides a platform to all the members to express their talents in the field ofarts which otherwise would have remained hidden. Our aim is to bring together people who have creative insight and want to explore what more can be done, how they can push their own limits through nurtureing personal interests by providing resources and workshopsto its members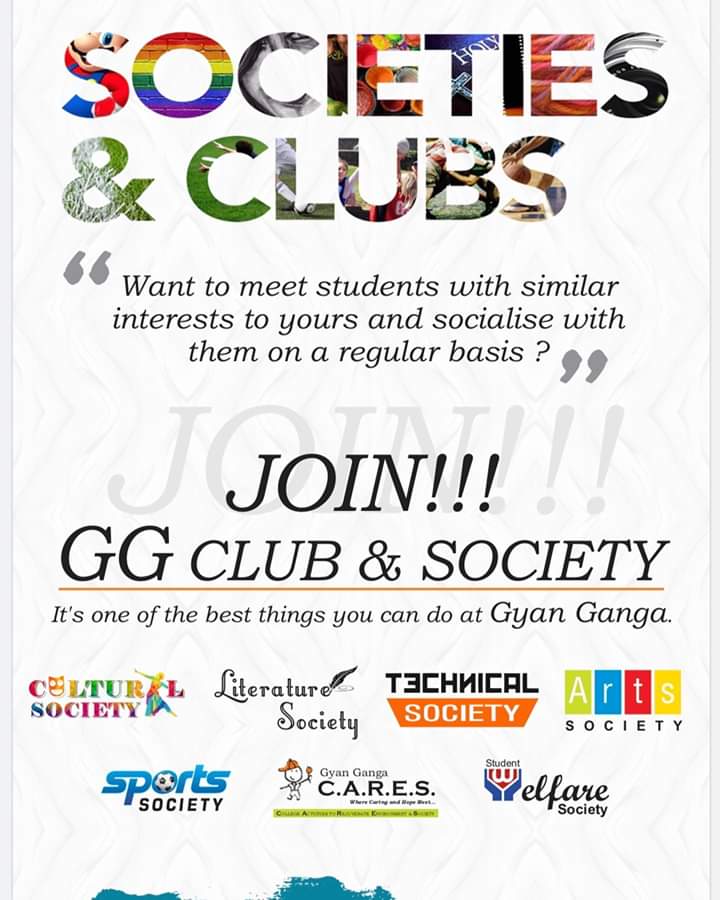 SOCIETY AND CLUB
Want to meet students with similar interests to yours and socialise with them on a regular basis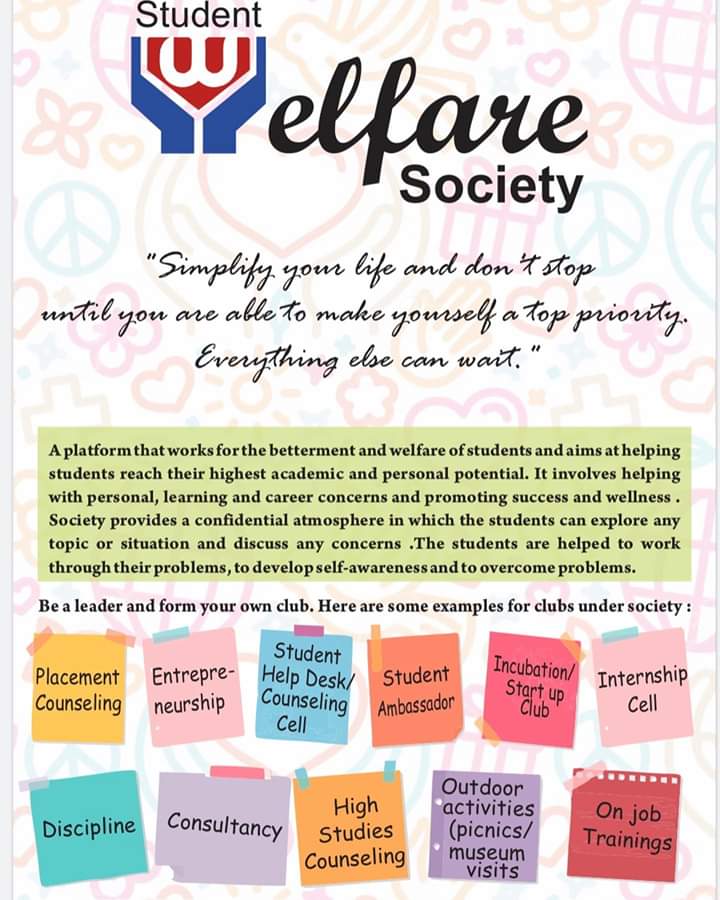 WELFARE SOCIETY
A platform that works for the betterment and welfare of students and aims at helping students reach their highest academic and personal potential. It involves helping with personal, learning and career concerns and promoting success and wellness . Society provides a confidential atmosphere in which the students can explore any topic or situation and discuss any concerns .The students are helped to work through their problems, to develop self-awareness and to overcome problems.